Southeast Power Systems primary business is in parts distribution, diesel fuel systems service and repair. We are an Employee Owned Company proud to be celebrating 70 plus years in business in Florida.
The SPS team prides itself in providing the best customer service at the most competitive prices in the industry.
We specialize in fuel systems, pumps, injectors and turbochargers. Whether you need a part, a component rebuild, service or installation, you have come to the right place. We also carry a complete line of starters, alternators, switches, etc.
Our highly trained technicians, helpful and courteous sales associates, and vast product lines will help keep your diesel at peak performance.
We are ISO 9001: 2015 Certified.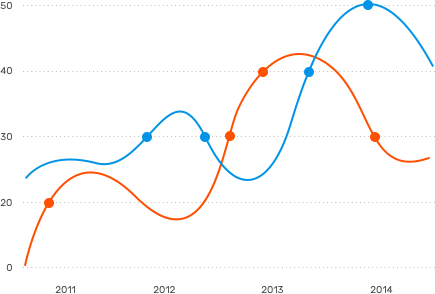 Southeast Power Systems, Inc. was originally founded in Orlando during the latter part of 1948 under the name Interstate Diesel Service. It was located on Fairbanks Avenue in Winter Park, with approximately 1500 square feet of office and work space.
In 1957, Interstate Diesel moved to Ferguson Drive, expanded into truck repair, and added additional fuel injection lines. By the mid-60's, the Company had become a Central Distributor of parts for various manufacturers, and in 1966 the business was moved to its present site on North Orange Blossom Trail. In 1974, the name of the Company was changed to Interstate Dieselect, Inc.
On the west coast, Stuart Diesel Service, Inc. was founded in the early 1950's, in Tampa. It was located on Hooker's Point in the shipyard and dealt primarily with repairing large ship engines. In the late fifties they moved to Ybor City and added fuel injection repair to their services. During the 60's & 70's, both companies continued to grow, adding more products and services such as filters and electrical components. Also in 1970, Stuart Diesel moved to its present location on Adamo Drive.
Due to this continuing growth, facilities were expanded or built during the early 80's in order to meet present and future requirements. 1988 brought major changes when Interstate Dieselect and Stuart Diesel became subsidiaries of a newly formed corporation named Southeast USA Enterprises, Inc.
An important reason for this reorganization was to establish an Employee Stock Ownership Plan (ESOP).
The ESOP makes it possible for all of the people involved in making our companies successful to become shareholders and to benefit from our future success.
In the 1990's, we added drive-in facilities to our locations to further expand our services. The 90's also brought additional growth when we opened our locations in Fort Myers and Daytona. Now the Company truly covered the state, and our ability to service our customer base greatly increased.
In 2000, we formally changed our name to "Southeast Power Systems, Inc.", to better identify with our growing business profile and to build a statewide business identity for our Company.
Today we are a domestic and export distributor for the major fuel injection, turbocharger, electrical starting and charging systems, as well as both belt driven and battery driven A/C power systems. Our Performance Centers service all types of diesel-powered vehicles, and we are on the cutting edge of the new "Clean Diesel" technology.
Every day we continue to seek out new products and services to enhance our product offering to better serve our customers. Thank you for your support over the past 7 decades.